Sunset is a transitional moment in the African day – the heat begins to dissipate and it's time to take stock. While sundowners may have begun as a malaria deterrent, today they're a rite of passage for safari-goers. These are some of the magical sundowner moments you can expect on safari in Kenya and Tanzania.
The Samburu sacred mountain, Ololokwe, provided the perfect backdrop for our sundowner ceremony. A safari day just wouldn't be complete without the crisp tang of tonic. Elephant also had refreshment on their minds as they ambled down to the Ewaso Ngiro to drink – our clear, sharp G&Ts made for quite a contrast with the muddy river water. We told ourselves that our drinks were medicinal, although we'd not seen a mosquito in days.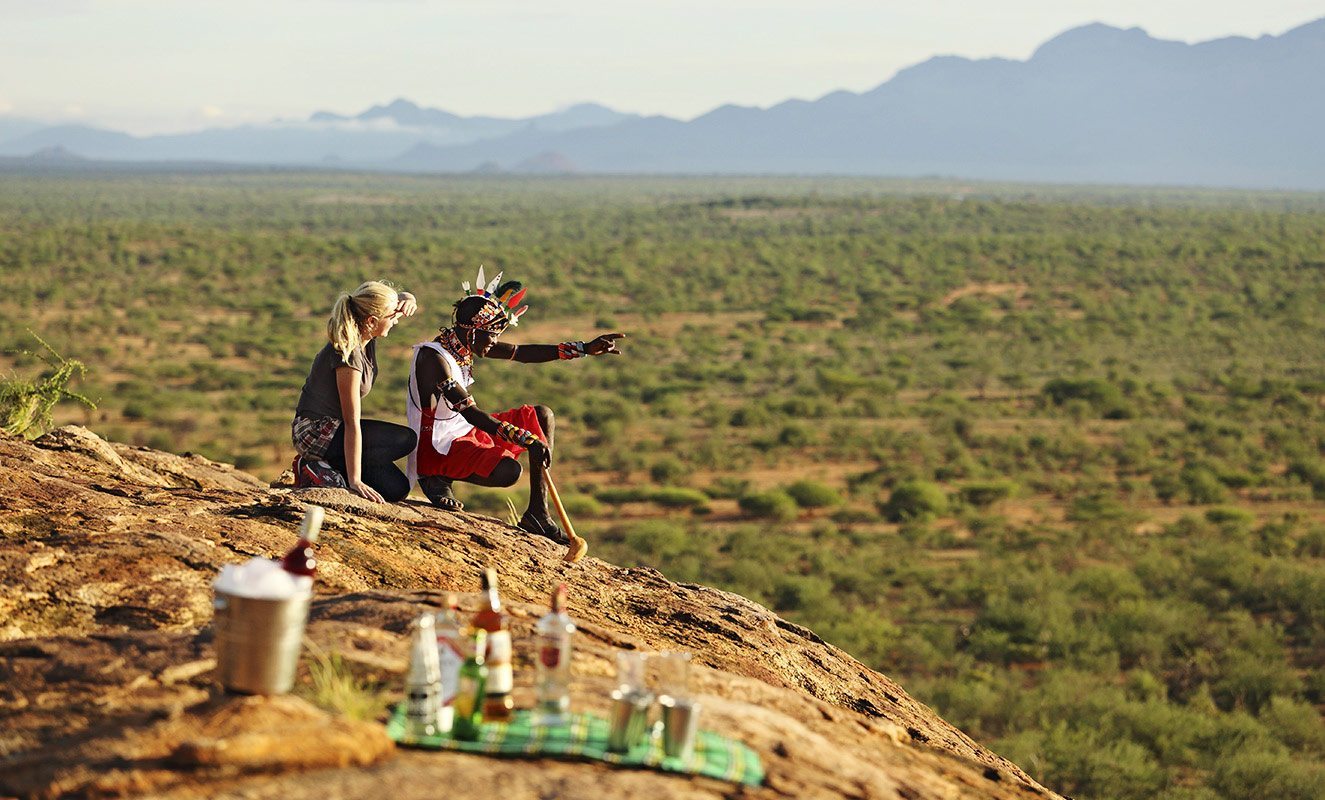 It was a time of gathering… the Maasai herdboys had rounded up their dewlapped cattle and were leading them back to the safety of the boma. Clouds of rosy dust from their hooves hung in the air – perfect for silhouette photographs. The distant rumble of a lion's roar reached us as we sipped our cocktails, but the cattle seemed not to notice. Perhaps, like us, they felt safe and contented.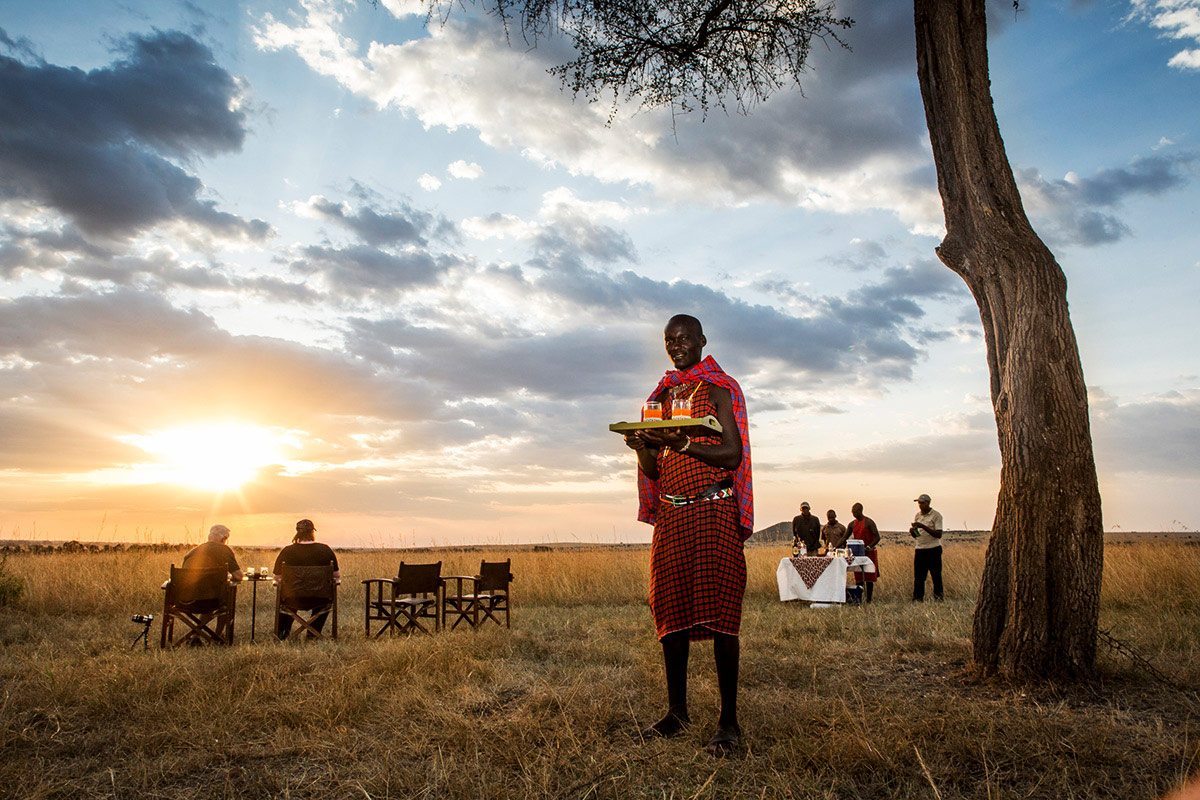 In the Western Serengeti
Seated on director's chairs, we watched the massed ranks of the Great Wildebeest Migration grazing peaceably in the fading light as if they were stars in our own private movie. As I sipped on my white wine, I reflected that while we would soon be returning to our luxury safari camp for dinner, the wildebeest faced a nervous night on plains prowled by predators … being hunted, much like in a thriller.
From our vantage point on the rim, we watched spellbound as the shadows crept across the floor of the crater. The mirrored surface of Lake Magadi reluctantly surrendered to the advancing darkness, but the walls of the crater held onto the light for a while longer. Our guide Emmanuel handed each of us a glass of bubbly, its cheerful effervescence buoying us even higher than the 2,300m we already were above sea level.
As we relaxed on the lakeshore, the birds were just beginning their shift. The last rays of the sun turned the sky flamingo-pink, and caught the white wings of pelicans gliding down to the lake. As they landed, the wake behind them glowed orange as though they were jet-powered. We held our glasses of whisky up to the sun in salute, and toasted the sharp eyes of our guide.
Our dhow rocked lazily on the small waves, adding to our sense of peace. The wind carried the scents of vanilla and cardamom to us and rippled the sail. Across the water, fishermen chanted rhythmically as they hauled in their nets hand over hand, small silver fish reflecting the sunset like the foil on our bottles of Kilimanjaro lager. As we took long pulls of the cool liquid, we agreed: life was good.