While there are many reasons to go on safari, game viewing is the main attraction. As such, safari activities are carefully planned around when the wildlife is most active. This is more or less what to expect on any given day.
Early morning
Wild animals don't sleep in; if you want to catch them as they start their day, neither can you! Your sunrise start will be softened by enticing tea or coffee being delivered to your room (or tent), then it's up, dressed and settled in your game-viewing vehicle, or ready to set off on foot.
If you opt for a drive, your guide will usually find a good viewing spot midway through and set up a refreshment station; here you can sip on your hot beverage of choice, munch a biscuit or two and see if you can spot lion returning from a hunt, or other animals making their way to the river.
Late morning
After – hopefully – a good morning of game viewing, it will be time for breakfast. You'll either return to the lodge for a well-earned feast, or you'll be spoiled to a full breakfast in the bush, prepared over gas cookers or on the fire.
Either way, there's a good chance the game viewing will continue, perhaps overlooking the lodge's waterhole, or right there from your breakfast site on the plains. The rest of the morning will be spent at camp, relaxing somewhere comfortable as the day gets hotter.
Lunch time
Lunch is usually served at camp.
To keep things interesting, most lodges mix it up with à la carte, buffet and al fresco days, or even fun make-your-own-pizza affairs. Whatever the style, you can be sure you'll be well taken care of.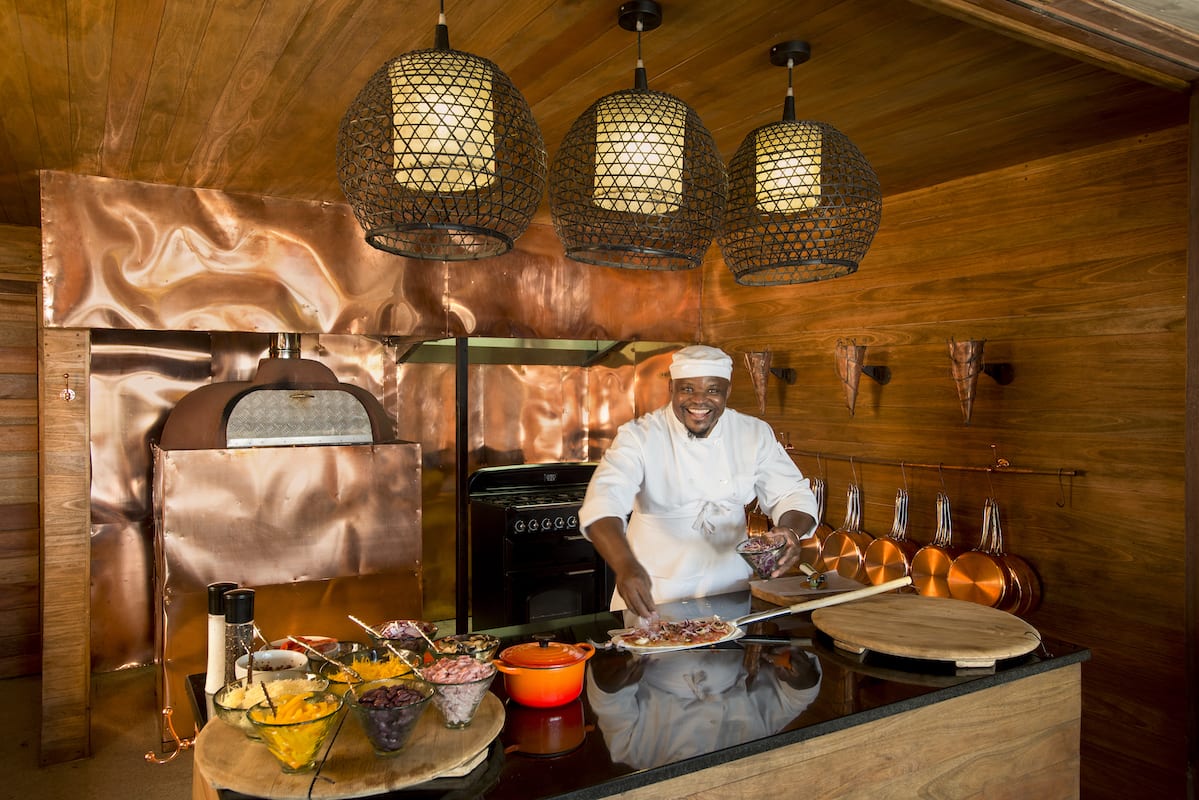 Early afternoon
After lunch, during the heat of the day, you'll make as the animals do: resting in a shady spot. This leisure time could be spent lazing by the pool, enjoying a spa treatment or even having a siesta – the choice is yours.
Late afternoon
After high tea, or simply a snack, you'll set out by vehicle to see what the wildlife are up to. As the day cools, the animals often head for a water source again, so a drive along the river or to a waterhole can be very rewarding. Some reserves allow game drives to linger after dark, which is super exciting.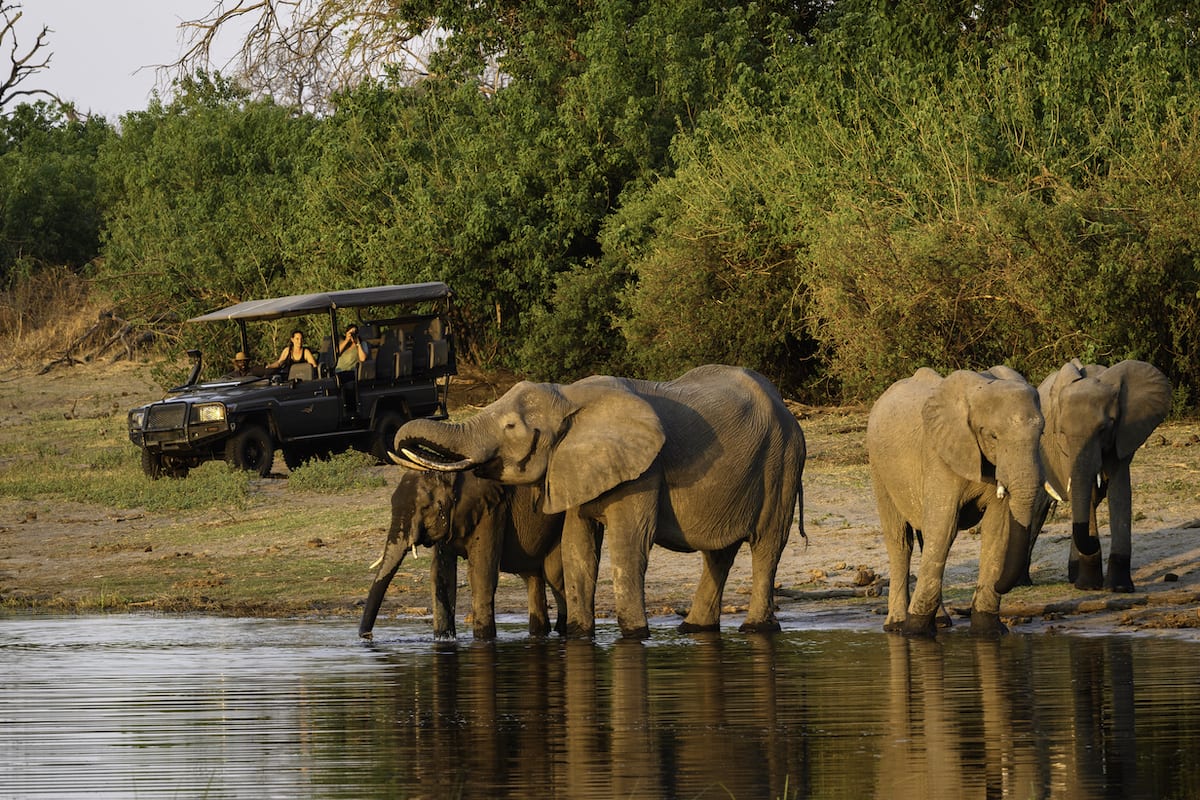 Either way, sunset is spent sipping refreshing drinks, watching the animals go about their evening rituals – either at camp or out in the wild. As darkness falls, you'll feel the energy shift as predators perk up from their slumber, preparing for their nightly hunt, while nocturnal critters come out of hiding.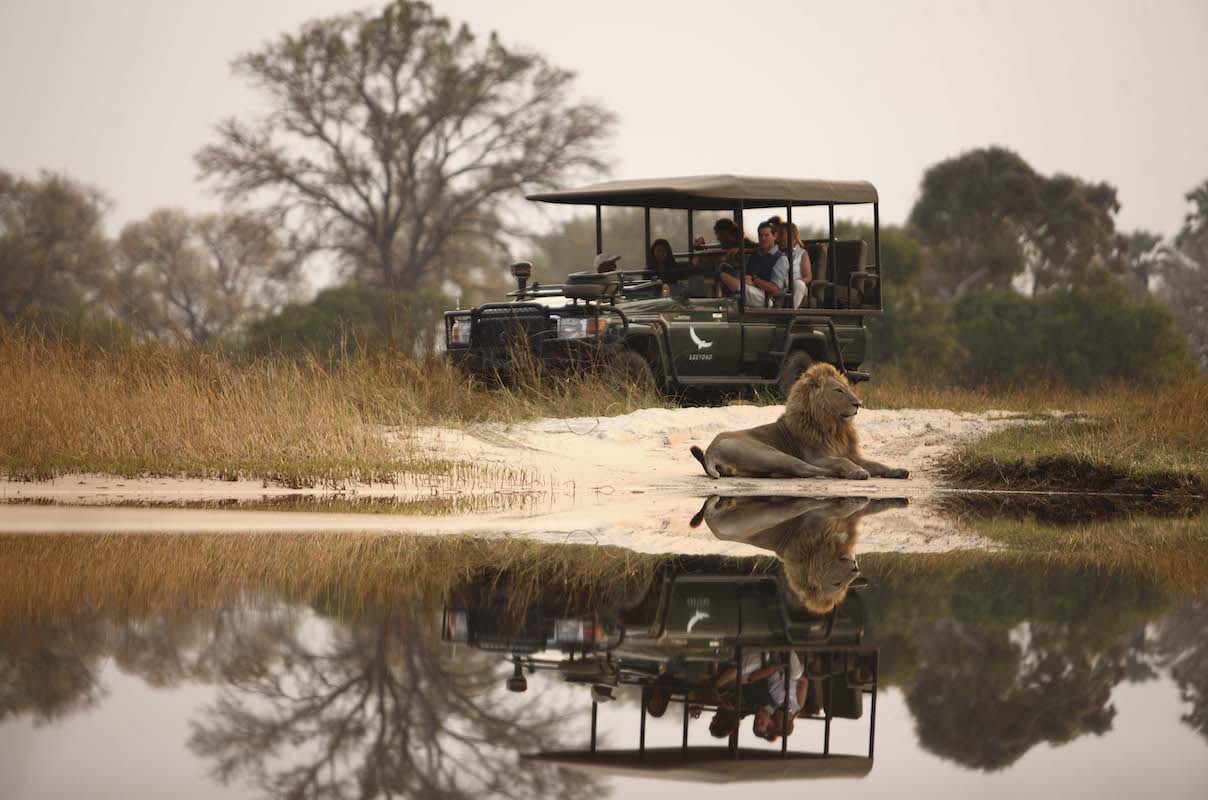 Evening
If you haven't already changed and freshened up, you'll probably do so before dinner. Like lunch, the evening meal could take various forms, but it's usually enjoyed by romantic lantern light under the night sky – in camp, or out in the bush, in true safari style.
If you'd like some time alone, or in the company of your significant other, you could even choose to take dinner in your room. Afterwards, guests gather by the campfire for storytelling and stargazing. As it's early to rise, it's generally early to bed, too.